P. Keenan specialise in the delivery of a range of surface dressing term contracts for our valued Client, DFI Roads Service.
Through the implementation of our independently assessed, Quality Management System, we carry out all our company activities with the highest regard to Health and Safety, the Environment and with minimal inconvenience to the General Public.
Surface Dressing is a long established proven highway maintenance technique.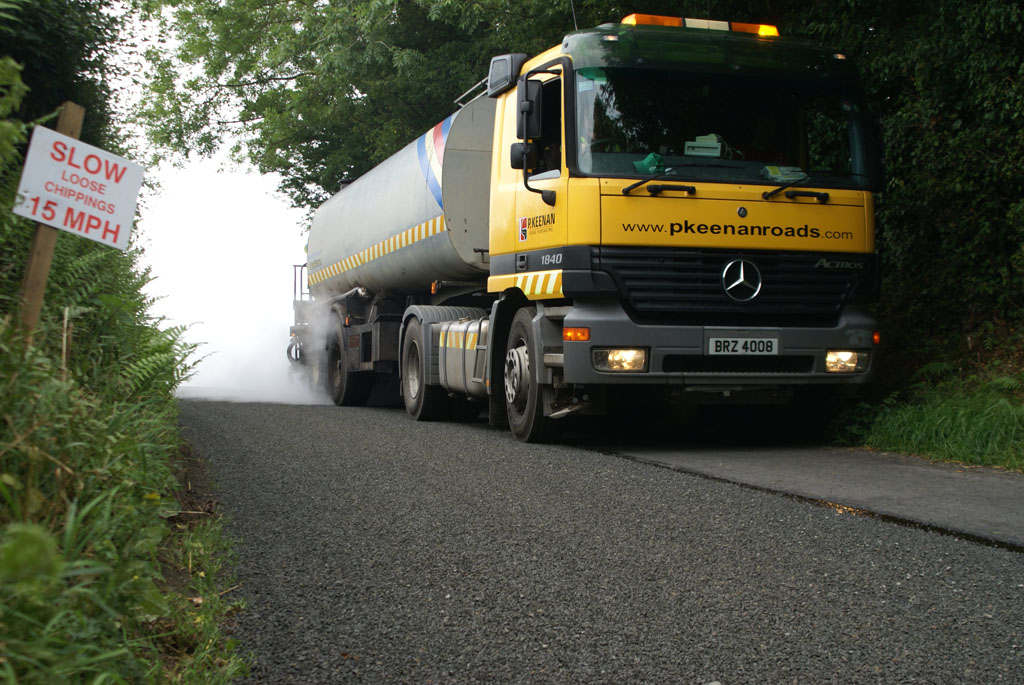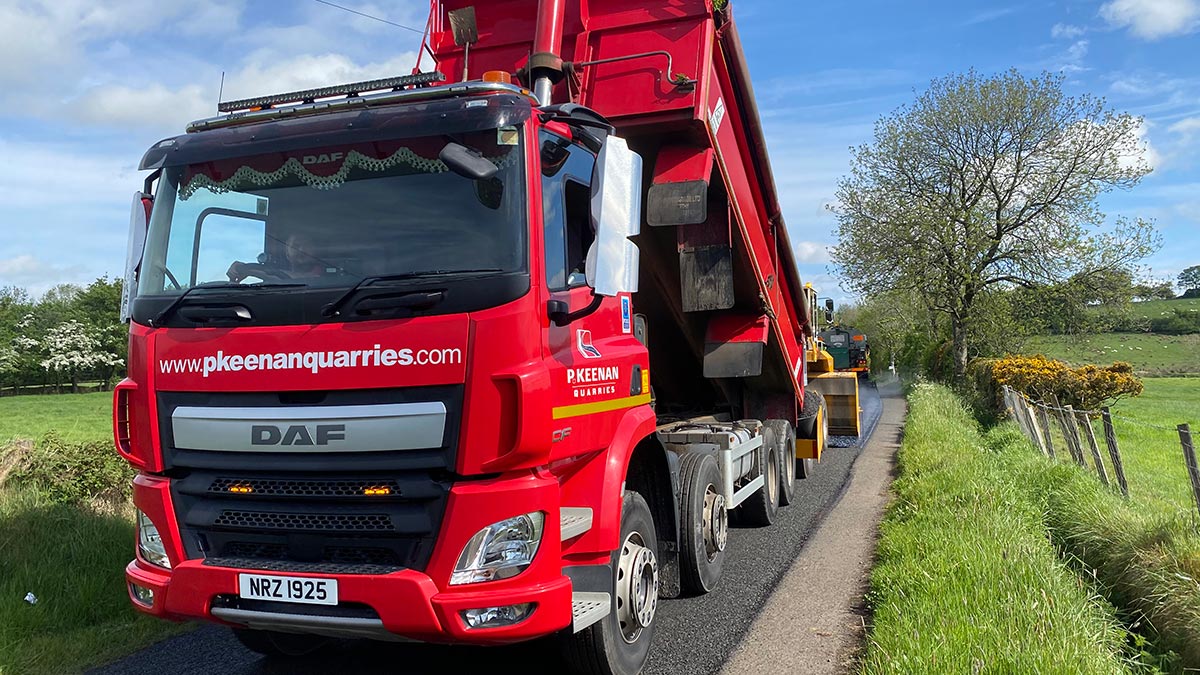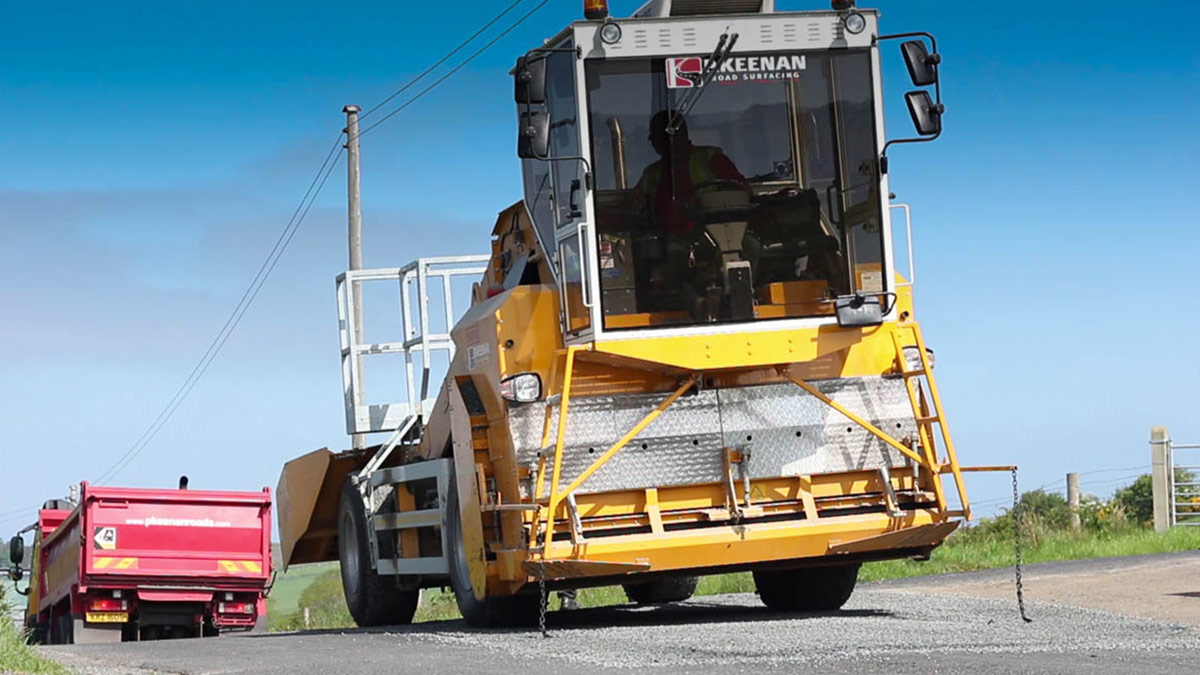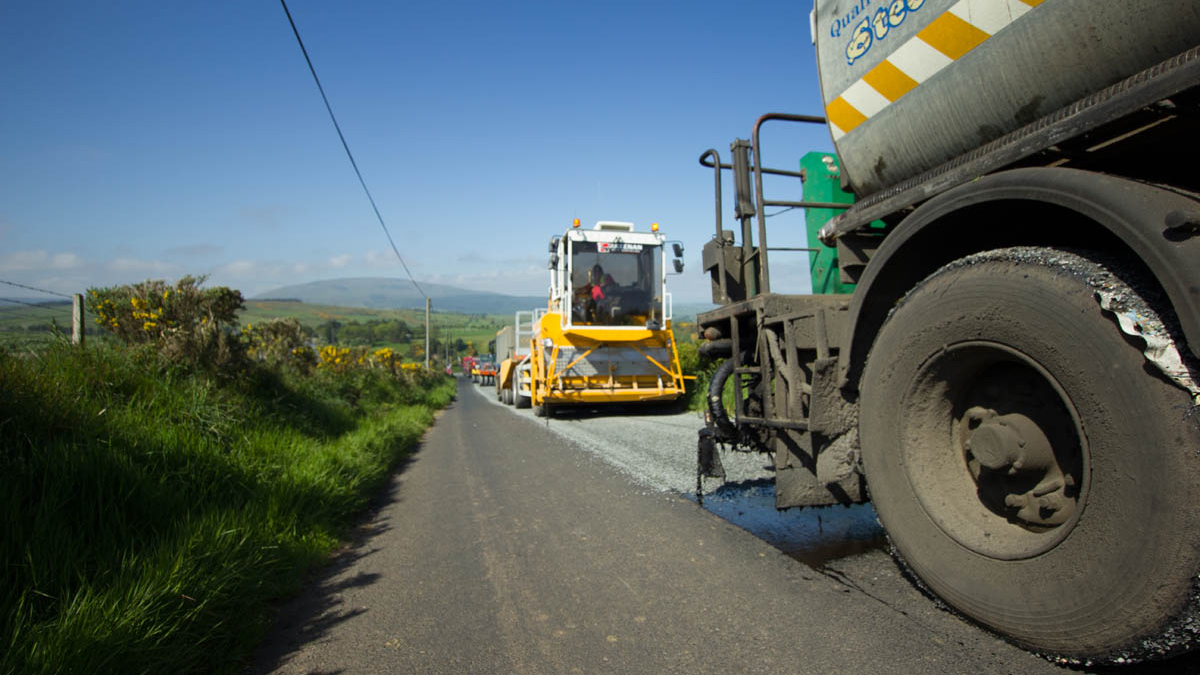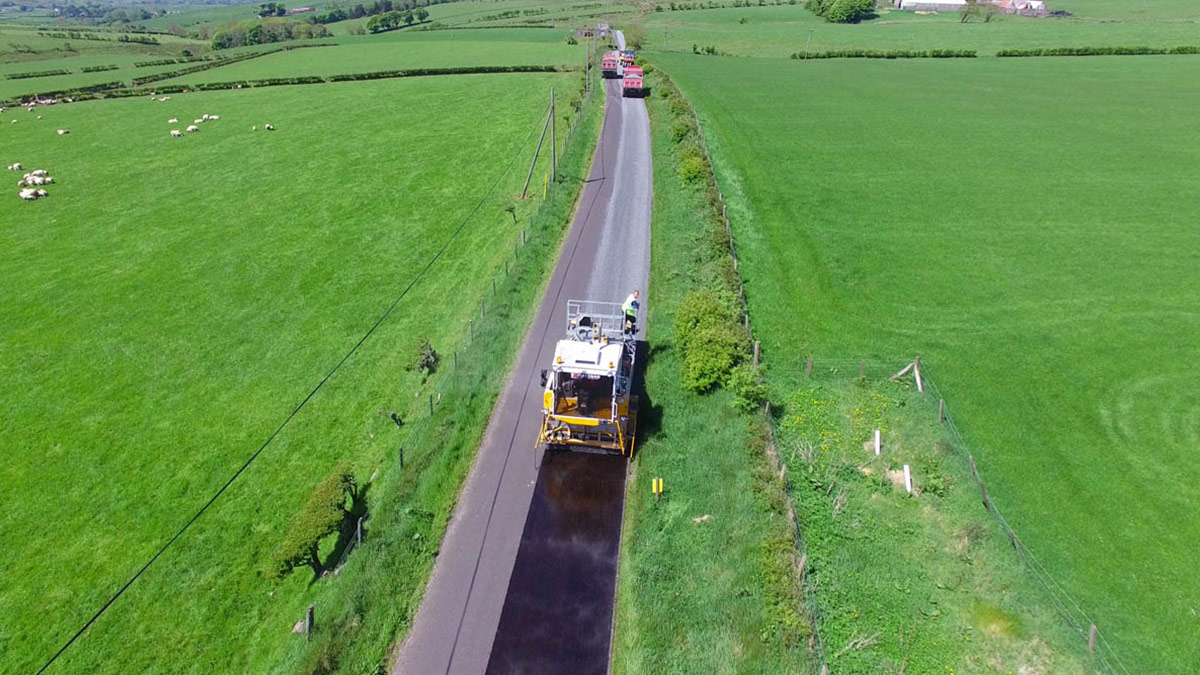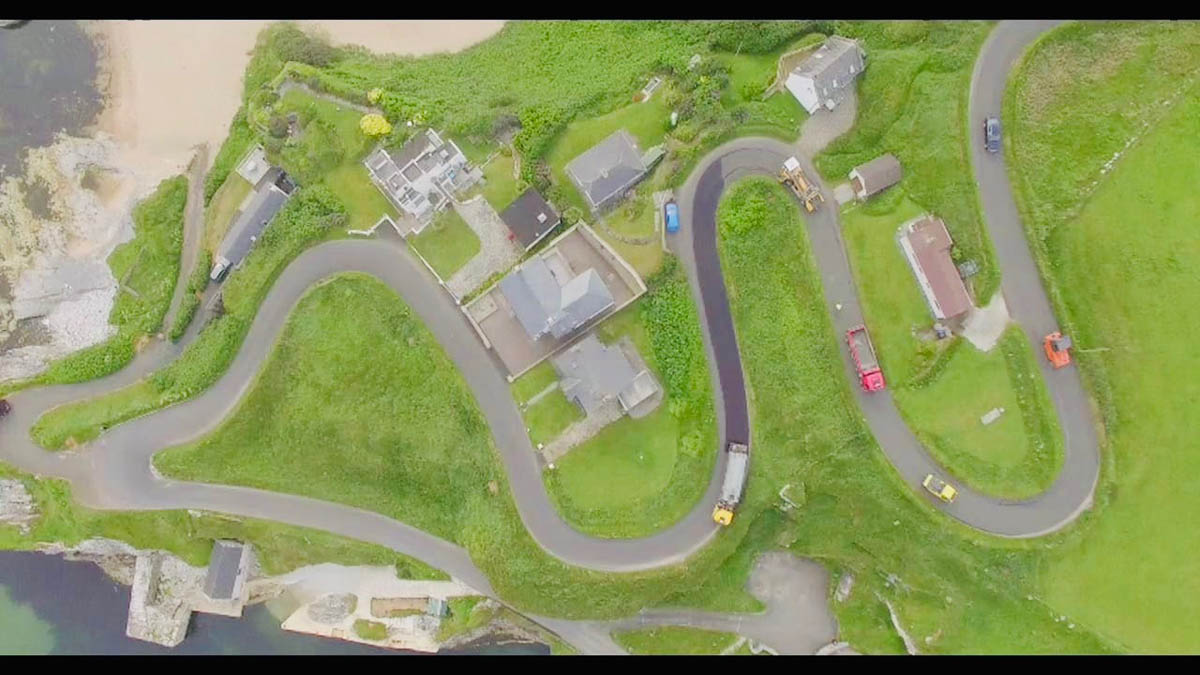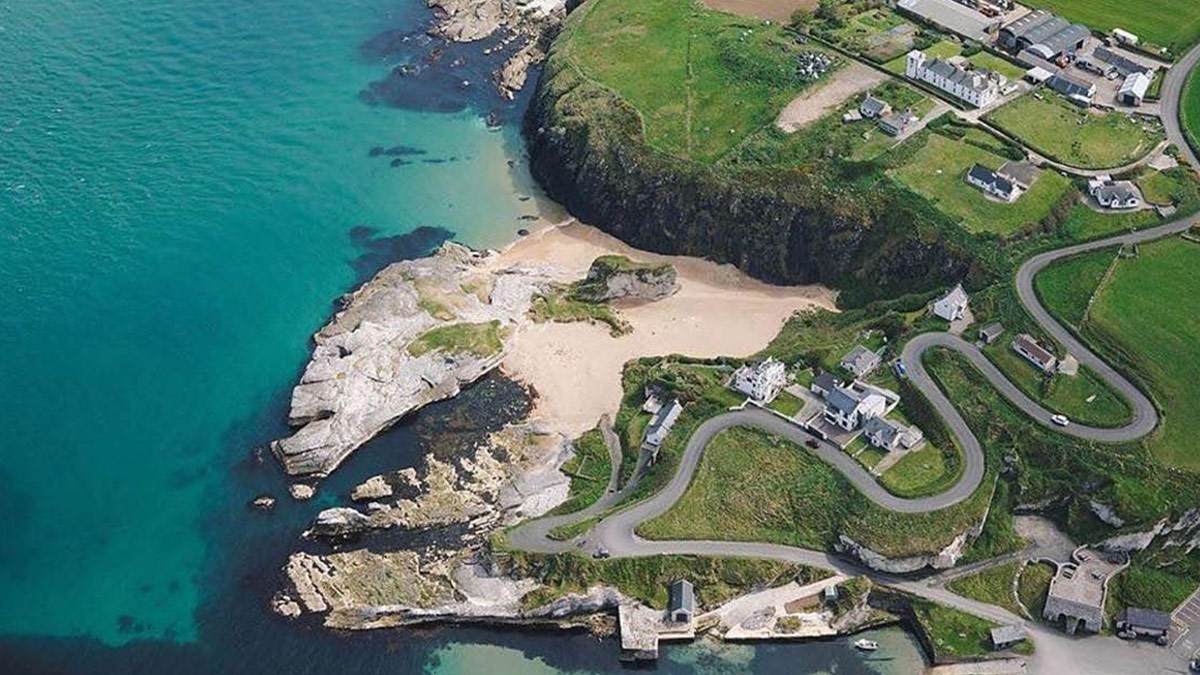 In simple terms it involves the even spray application of an emulsion bituminous binder through a purpose-built spray tanker onto the existing road surface followed immediately by the even application of aggregate chippings to 'dress' the binder.
Surface dressing offers many advantages:
Seals the road surface against ingress of water which is known to be one of the major causes of asphalt pavement deterioration.
Arrests the deterioration of the road surface and underlying road pavement structure.
Restores the necessary level of skid resistance to the road surface with the resultant benefits of reduction in skid related traffic accidents.
Timely intervention will enable worn-out road surfaces to last longer thereby increasing the time to when structural maintenance is required.
Can help to reduce spray caused by vehicles traveling on wet road surfaces.
Maximises the cost-effectiveness of limited highway maintenance funds.