P.Keenan Road Surfacing has revealed its recent success in the Northern Ireland Road Safety Awards is thanks to FORS.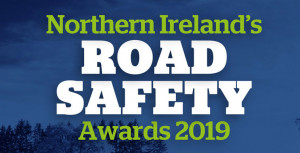 The family-run business, which is based in Northern Ireland, won the coveted award in the HGV/LGV sector and gives credit to the Fleet Operator Recognition Scheme (FORS) for helping its team attain excellent operational standards and implement best practice throughout its business.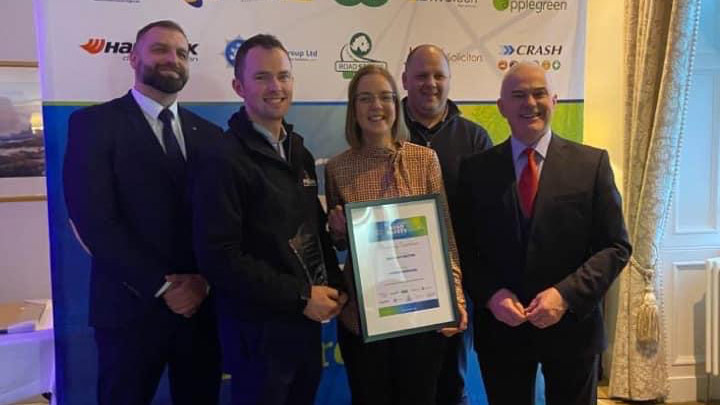 P.Keenan Road Surfacing has been in operation for 70 years and supplies a full range of quarry products and contracting services to the public and private sectors. Working from quarries in Co. Antrim, Derry, Tyrone & Fermanagh, the company runs a fleet of 85 vehicles to support its road maintenance operations.
P.Keenan achieved FORS Bronze accreditation in 2017, becoming one of the first road contractors in Northern Ireland to prove itself as amongst the safest of transport operators. Brendan Keenan, Transport Manager at P.Keenan said: "Working in the industry we do, it's paramount to keep our employees, our fleet, drivers and other road users as safe as we possibly can. It has required significant investment and commitment but it has all been worth it. We can be confident that by following FORS' guidelines, we're operating to exemplary standards."
P.Keenan has used the FORS Bronze criteria to act as a catalyst for improvement throughout the company. As a FORS member, the company has embedded best practice throughout the organisation, delivering tangible safety, environmental and commercial benefits.
Peter Morrow, FORS Manager for Northern Ireland said: "We're pleased the team at P.Keenan are enjoying the benefits of FORS accreditation. The company's efforts in improving safety on the roads of Northern Ireland is certainly worthy of this award. Congratulations to all concerned."
The company is proud to operate as a FORS certified Road Surfacing Fleet in Ireland, passing on direct benefits to road users, including safer lorries, fitted with high-tech equipment and CCTV.
Brendan Keenan commented: "Alongside the hard work and commitment from our staff, we've FORS to thank for our first Northern Ireland Road Safety Award. Without their training and support we wouldn't have made so many positive changes so quickly. It's great to be making an impact and keeping our community safe."
About FORS
The Fleet Operator Recognition Scheme (FORS) is a voluntary accreditation scheme established in 2008. It is open to UK and non-UK fleet operators, and to the organisations who award contracts to those operators. With 5,000 members, FORS is now well-established as the go-to accreditation scheme for best practice. For more information visit www.fors-online.org.uk
About FORS Community Partnership
FORS is managed by the FORS Community Partnership, comprising:
AECOM – a trusted FORS delivery partner. AECOM designs, builds, finances and operates infrastructure assets for governments, businesses and organisations in more than 150 countries. www.aecom.com
Chartered Institute of Logistics and Transport – the independent and highly respected professional Institute
Fleet Source – the specialist fleet services support organisation responsible for auditing
The Partnership's blend of commercial and industry-based organisations is fully aligned with the safety, efficiency and environmental values of FORS. All three have a long association with FORS, over many years contributing to; the development of the Standard; the implementation of systems and scheme support; and the delivery of training and audit quality assurance.
Posted: May 22nd, 2020